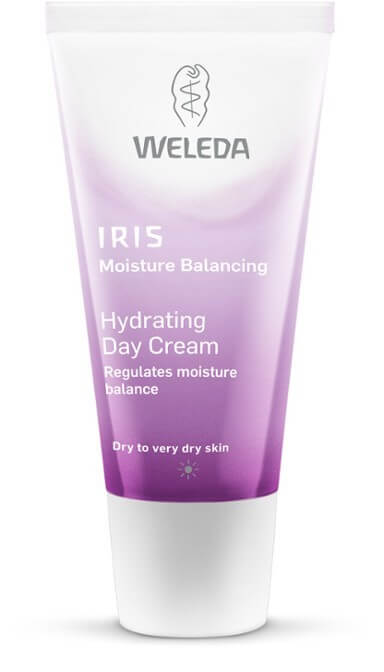 Iris Hydrating Day Cream 30ml
From Rocca Corneta, Italy.
Balanced skin moisture for women in their 20's. Helps balance moisture in combination skin – not too dry, not too oily.
A rich day cream that supplies the skin with intensive hydration, whilst helping regulate its natural balance - for dry to very dry skin. Get ready for a long day's work, rest or play with the regulating effect of natural Iris Hydrating Day Cream.
Description
Every busy day is full of changes – between hot and cold, wind and weather, indoor and outdoor environments. Help your skin face up to the day with the natural balancing benefits of organically-grown iris root, combined with velvet-soft jojoba oil, soothing witch hazel and a fresh, energising fragrance from natural essential oils. Your skin feels smooth, refreshed, and ready for anything.
Benefits
Maintains optimum moisture balance, refreshes, smoothes and protects. Long-lasting regulating action. Suitable for use under make-up. Skin compatibility dermatologically tested.
Apply to face, neck and decolletage every morning after cleansing.