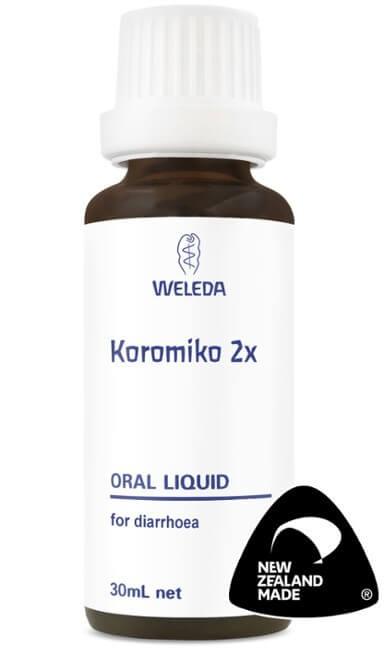 Koromiko 2x 30ml
Description:
Oral Liquid - assists in the treatment of diarrhoea. Natural, made in New Zealand. Natural. Made in New Zealand. Homoeopathic Medicine.
Ingredients:
Contains 1mL/1mL: Hebe stricta, fresh herb juice 2x in water/ethanol base.
How to use:
Take 5 drops (under 7 years), 10 drops (7-14 years) or 15 drops (adult) every two hours. As symptoms improve, reduce dosage to three times daily. If diarrhoea persists for more than six hours in infants under six months, 12 hours in children under 3 years, or 24 hours in children 3-6 years, or 48 hours in children over 6 and adults, seek medical advice.