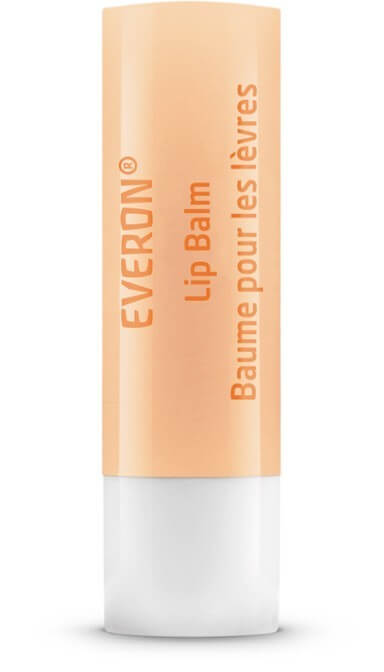 Lip Balm (Everon) 4.8g
Nourishing natural protection for dry and delicate lips
A kind friend to lips that suffer from dryness and cold weather. It not only protects the lips as a barrier, but also soothes after exposure to sun and wind.
Description:
Everon® Lip Balm is formulated from natural, gentle ingredients, including organic jojoba oil, precious rose wax and organic shea butter to nourish and protect dry and delicate lips. A touch of beeswax creates a lasting barrier against the elements and gentle notes of vanilla and rose essential oils create a softly fragrance balm you'll never want to be without.
Benefits:
Protects against moisture loss, provides a light gloss. Protective, softening and nourishing. Free from synthetic preservatives, fragrances, colourants or raw materials derived from mineral oils.
How to use:
After removing the lid, rotate the coloured base to reveal a small amount of stick. Do not wind it right up, to prevent breakage. Apply a thin coating over the lips. Please note: due to natural variations in the beeswax, the colour may vary slightly from a previous pack. Also, if the Lip Balm has been stored in warm conditions, it may appear to "sweat' as the combination of fats and waxes separate.