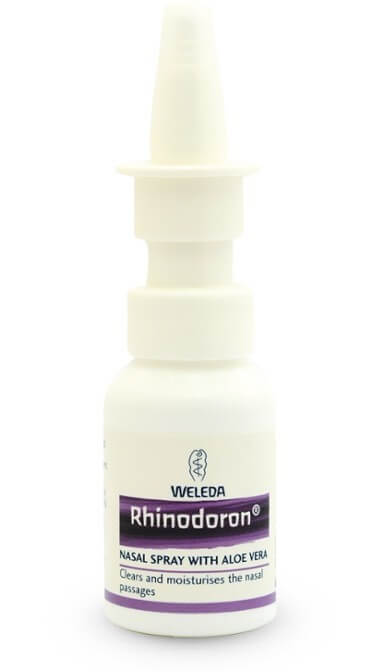 Rhinodoron Nasal Spray 20ml
Clears the nasal passages
Rhinodoron, with Aloe vera gel, clears and moisturises the nasal passages, particularly when the nose is congested.
Description:
Rhinodoron is ideal to use when the air is dry, during the winter, and when the pollen count is high. Helps maintain the hygiene of the upper airways.
Ingredients:

1g of isotonic solution contains: Sodium chloride 5mg, Potassium chloride 5mg, Aloe vera gel (Aloe barbadensis leaf in. juice) 5mg, Water for injections.
How to use:
One or two sprays into each nostril two to six times daily. Not for oral use. Free from propellant gas and artificial preservatives. Shake before use.