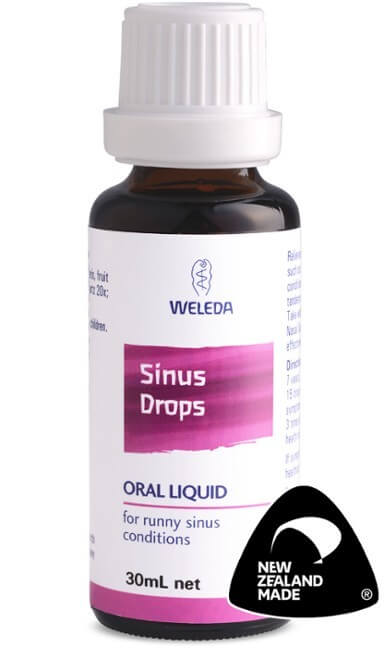 Sinus Drops 30ml
For runny sinus conditions.
Relieves the symptoms of hayfever, such as runny, itchy nose, and sinus conditions, e.g. catarrh, dry nose with a tendency to bleed.
Description:
Helps to relieve symptoms during times of hayfever or sinus conditions such as runny, itchy and dry nose. Natural, made in New Zealand. Homoeopathic Medicines.
Take with Weleda Gencydo Hayfever Nasal Spray for additional effectiveness.
Ingredients:
Contains equal parts of: Berberis, fruit 3x; Prunus spinosa, herb 3x; Quartz 20x; in water/ethanol base.
How to use:
Use 5 drops (children under 7 years), 10 drops (children 7 - 14 years), or 15 drops (adults) every two hours. As symptoms improve, reduce dose to three times a day, or as directed.