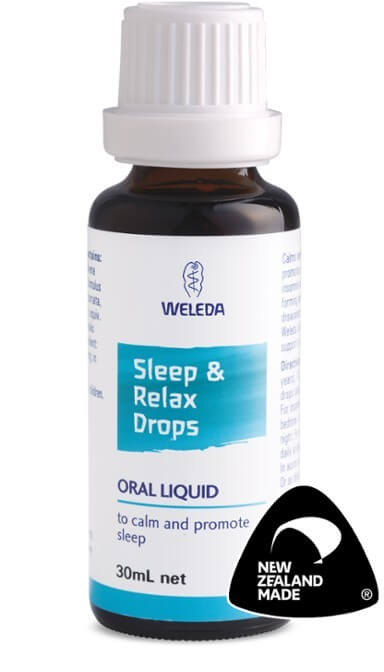 Sleep and Relax Drops 30ml & 100ml
Description:
Natural ingredients help to calm nervous tension, mild anxiety and promote relaxation. Also helps to relieve insomnia and aids restful sleep. Non-habit forming and does not cause daytime drowsiness. Natural, made in New Zealand.
How to use:
Take 5 drops (children under 7 years), 10 drops (children 7 - 14 years), or 15 drops (adults). Take before dinner and at bedtime. May be repeated during the night. For nervous tension: take three times daily, at least 15 minutes before meals. In acute cases, take every two hours, or as directed. Shake the bottle - naturally cloudy. Store out of direct sunlight and away from strong smelling substances.