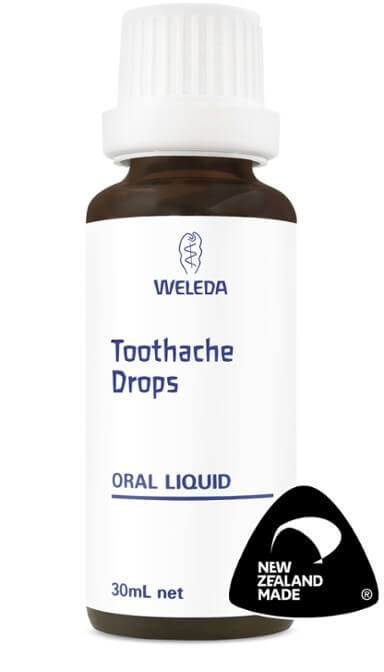 Toothache Drops 30ml
Description:
Oral liquid to help relieve the pain of toothache and tooth extraction.
Natural, made in New Zealand. Homoeopathic Medicine.
Ingredients:

Contains equal parts of: Argentum nitricum 20x; Arnica 3x; Belladonna 15x; Berberis, fruit 4x; Fluorit 30x; Kieserit 20x; Quartz 20x; in water/ethanol base.
How to use:
Take 5 drops (under 7 years), 10 drops (7-14 years), or 15 drops (adult) every two hours. As symptoms improve, reduce dose to three times daily.